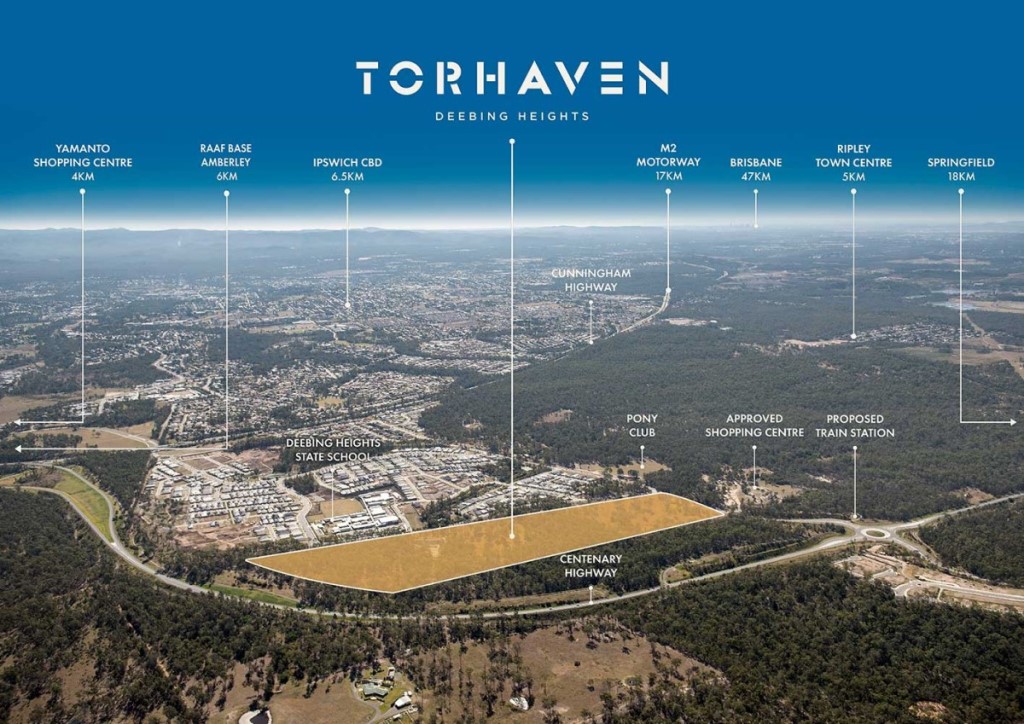 Located in the  Ipswich LGA, Torhaven in Deebing Heights forms part of one of Australia's major growth areas.
Positioned just 6.5 kilometres from the Ipswich CBD on the edge of the Ripley Valley growth corridor, Torhaven is connected to the broader Priority Development Area which is spread over 100 square kilometres.
A significant investment in amenities is planned within this area.  A regional transit hub, serving commuters by bus and rail, and over 40 kilometres of dedicated pedestrian and cycle paths is already currently under construction.

Torhaven offers residents the peace and tranquility of a secluded private neighbourhood, occupying one of Deebing Heights' most appealing, elevated locations with the convenience and connectivity essential for modern-day living.
A serene and inspiring place to call home, Torhaven offers a variety of land lots and superb on-site amenities, backed by a long-term commitment to the community from an award-winning developer.
Neighbourhood Living
Torhaven will be home to over 300 individual homes spread over 27 hectares of prime undulating land. A range of lot sizes are available, and with many larger than average, residents will enjoy a little more space than most. With a new primary school across the road and a range of parks and play areas within, your family with love living at Torhaven.
A Space to Share
Torhaven will be much more than the walls you live within. Over $2 million is being invested in parks and open spaces within the community, which accounts for approximately 20% of the entire estate. Beautiful tree-lined streets, high-quality landscaping throughout, elevated spaces with local views and a unique wetland park provide areas for residents to relax, unwind and spend quality time with family and friends.
Work, Rest and Play
Torhaven offers residents excellent connectivity and access to a broad selection of amenities within the local region. Handy to the Cunningham and Centenary highways, the emerging Ripley Town Centre, Ipswich, Springfield and Brisbane, Torhaven is conveniently situated yet enjoys a serene natural location.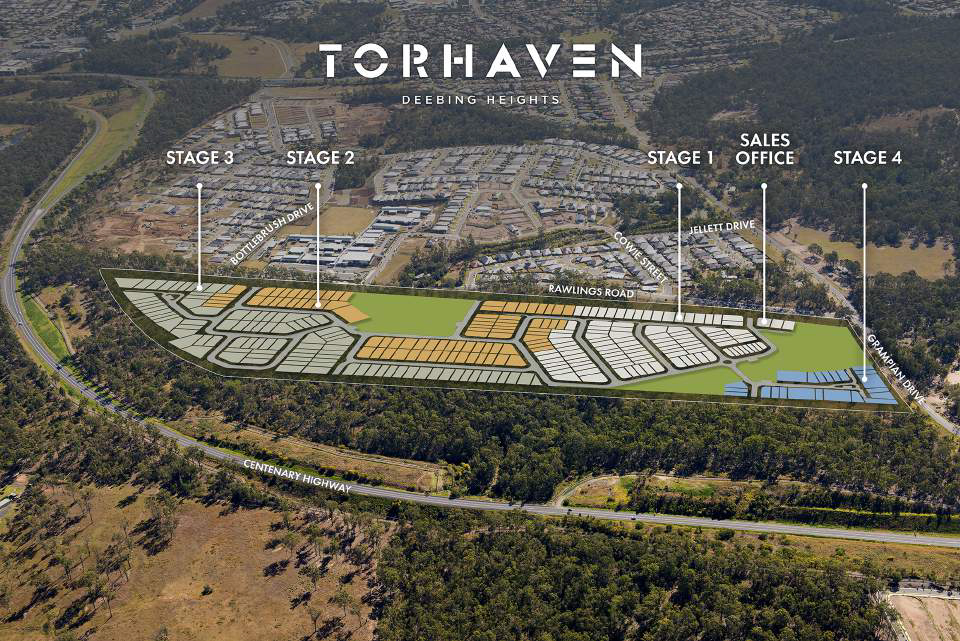 Torhaven – Deebing Heights
* Artist impression, stage layout of the masterplan 
A Typical Single-Story Home in Torhaven 
A Typical Terrace Home in Ripley